Board Of Directors

Hugh A. Westbrook
Chairman/CEO

The Reverend Hugh A. Westbrook is a co-founder of Vitas Healthcare Corporation, the largest provider of hospice care in the United States. Under his direction both the Hospice Foundation for End-of-Life Care and the Duke University Institute on Care at the End of Life were created. Both organizations have focused on advancing care for terminally ill patients and family members, as well as advancing hospice education of both medical staff and the lay public. More recently, Hugh also created Caring Foundations, a foundation designed to help struggling nonprofit hospices throughout the country.

---

Esther T. Colliflower
Vice Chairperson/Treasurer

A co-founder of VITAS Healthcare Corporation, Esther Colliflower cared for the company's first patient and has played a critical role in the evolution of the American hospice industry. She is largely responsible for developing the clinical processes and protocols of hospice care for the terminally ill. Esther has a nursing degree from the University of Pennsylvania and a master's degree with a focus on adult education from Lone Mt. College in San Francisco.

---

Rev. Harold Wallace
Director

Rev. Harold Wallace is a retired minister and former administrator and professor for the University of North Carolina at Chapel Hill (UNC-CH) and Duke University. He has served as vice chancellor for University Affairs at UNC-CH since 1980. Rev. Wallace, a member of the Institute for the Study of Minority Issues, also has served as a senior advisor in many areas of minority affairs and has been active in supporting low-income students and in fundraising activities.

---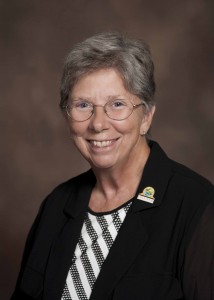 Mary L. McKenna
Director

Mary McKenna is Executive Director for the Southeast Texas Hospice. Her vast technical and clinical experience includes previously serving as a laboratory technician in the microbiology department at the University of Houston and as a neurochemistry research technician at the Texas Research Institute of Mental Sciences. Mary currently serves on several other boards, including the Dade Community Foundation, the Southeast Texas Coalition for the Homeless and the Memorial Hermann Baptist Orange Hospital Advisory Board.

---

Richard B. Fife
President

Dr. Richard B. Fife is a nationally known expert on bioethics and pastoral care in hospice and end-of-life care. He has written extensively on clinical ethics, euthanasia and physician-assisted suicide, diversity and access to hospice care, spirituality and race relations. He has been a frequent speaker at universities and hospitals around the country. Richard created and coordinated the first national ethics committee at any hospice provider and launched a national Clinical Pastoral Education program.

---