About the Foundation for End-of-Life Care
The Foundation for End-of-Life Care, a not-for-profit organization established by Hugh Westbrook and Esther T. Colliflower, was created to improve end-of-life care for individual patients and their families, while supporting fundamental societal change. Hospice care is a very special type of care and philosophy which focuses on the terminally ill patients' pain and symptoms, while at the same time, attending to their emotional and spiritual needs. It is estimated that less than one fourth of the terminally ill patients who could benefit from hospice ever use it. This lack of access denies patients and their families the medical, social and spiritual support necessary for a quality end of life experience.
The Purpose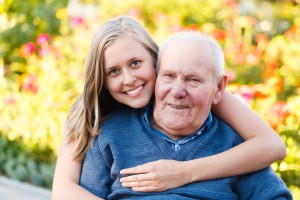 The Foundation will provide resources to advance the quality of end-of-life care in several ways:
"Special Needs" Grants for Individual Patients and Families – The Foundation's focus over the past several years has been and remains to provide grants to fund the everyday living expenses for hospice patients and their families that lie outside the realm of hospice care but are critically important to the comfort or peace of mind of these patients and their families. These expenses are neither covered by Medicare nor private insurance.  We have also awarded grants to fund promising research studies at sites throughout the country, including hospices and teaching hospitals as well as grants to hospice providers to facilitate the development and sharing of "best practice" caregiving models and techniques.
Assistance for Hospice Foundation of America Programs – The Foundation has supported the Hospice Foundation of America in implementing specific programs, including clergy-to-clergy services, grief counseling activities and the annual National Bereavement Teleconference.
The Mission and Vision
As a not for profit charity organization, the specific mission of the Foundation is to provide funding to meet the special needs of individual dying patients and their families.
Supporting the Foundation
The Foundation accepts gifts and grants from corporations, foundations and other organizations, as well as individual donors.