Mission & Vision
As a not for profit charity organization, the specific mission of the Foundation is to provide funding to meet the special needs of individual dying patients and their families.
How We Are Funded & Where Your Contributions Go
The Foundation for End-of-Life Care is supported by the generous contributions from individuals and corporations, as well as planned gifts such as: bequests, appreciated assets of securities or real estate, insurance beneficiary designations, and charitable trusts.  Your donations are used to support the special needs request of hospice patients and their families. One example of special needs is illustrated in the brief video on this page. Please take a moment to watch it and also read our support stories.
If you are a hospice seeking financial support for your patient, click here to register with us.
Meeting the Special Needs of Hospice Patients & Their Families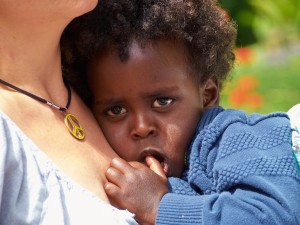 A young couple's second child is born with a life limiting terminal illness. Dad is the only source of financial income and mom is the primary caregiver at home for both children. They have very little family and community resources available to them.
READ MORE
...
DISCLAIMER:
The Foundation for End-of-Life Care, Inc. was founded in 1999 as a not for profit charitable organization by Hugh Westbrook & Esther Colliflower who were the founders of Vitas Healthcare Corporation.  Since its inception, The Foundation has been supporting the special needs of hospice patients and their families nationwide, as well as supporting programs that both improve hospice care and raise public awareness of it.
The Foundation has no relationship or association to Vitas Healthcare Corporation or any other hospice, not for profit or for profit.  The Foundation continues to operate as a not for profit Foundation doing business under its legal name(s); Foundation for End-Of-Life Care, Inc., Hospice Foundation for End-Of-Life Care, Inc., Caring Foundations, LLC, & Vitas Hospice Charitable Fund.