Mission & Vision
As a not for profit charity organization, the specific mission of the Foundation is to provide funding to meet the special needs of individual dying patients and their families.
IN MEMORIAM
Dr. Jonathan Richard Williams, Jr.
9/8/1939 – 1/23/2017
Dr. J. R. Williams was the first President and Chairman of the Foundation for End of Life Care. He came to the Foundation with impeccable and illustrious credentials.  He graduated from Princeton University and Tulane Medical School.  After serving as a resident at the University of Missouri Medical Center and Massachusetts General Hospital, he practiced internal medicine at Baylor Medical Center in Dallas, Texas.  In Dallas, he founded the Texas Oncology Center, one of the largest cancer treatment and research providers in the nation.  In 1985 he joined VITAS Healthcare, the largest provider of hospice care in the nation; and, Dr. Williams helped create a hospice in the Dallas area.   Over the next 20 years he served as the Chief Medical Officer and National Medical Director of VITAS.  In that capacity, he traveled to hospices around the country, published many articles and wrote the book, "The Surviving Spouse."  The Foundation for End of Life Care was created in 1999; and, Dr. Williams took control of this charitable organization and made it into a force for good as it provided needed financial support for thousands of indigent hospice patients and their families across the country.  It also underwrote grants for colleges, hospitals and hospices to do research to strengthen hospice care; and, the Foundation under his leadership helped with the founding of the Duke University Institute for Care at the End of Life.
Dr. Williams was a brilliant man, a caring gentleman, a loving husband and father, and a person always with a gentle smile and a helping hand. He died on January 23 in the care of hospice.  Those of us at the Foundation who knew and loved this man will miss him greatly.
How We Are Funded & Where Your Contributions Go
The Foundation for End-of-Life Care is supported by the generous contributions from individuals and corporations, as well as planned gifts such as: bequests, appreciated assets of securities or real estate, insurance beneficiary designations, and charitable trusts.  Your donations are used to support the special needs request of hospice patients and their families. One example of special needs is illustrated in the brief video on this page. Please take a moment to watch it and also read our support stories.
If you are a hospice seeking financial support for your patient, click here to register with us.
Meeting the Special Needs of Hospice Patients & Their Families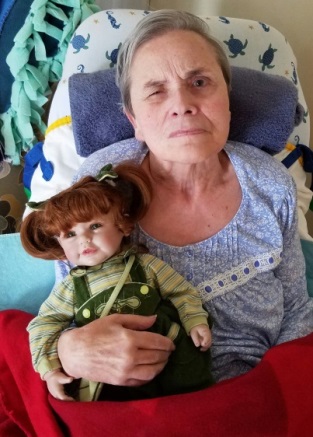 A patient's family knows exactly what will help bring their loved one some joy and comfort in their challenging time – with the assistance of their social worker their special need request was for a comfort doll.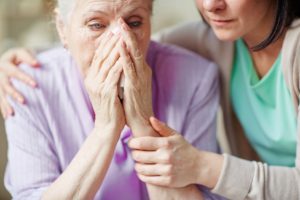 A husband's wife who is his primary caregiver has multiple health challenges and physical limitations that she must also contend with in addition to providing assistance to her ailing husband. The wife was dependent financially on her husband's income. After her husbands' passing the wife filed for disability and was initially denied.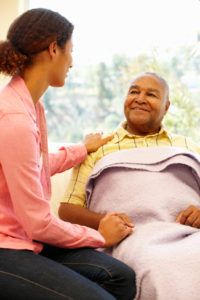 One too many unseasonal cold snaps in the weather cause a patient and his daughter to use more electricity than usual to help keep them warm. Their utility bill is almost twice as much. The daughter works hard in the hospitality industry and is the only working adult in the home.
DISCLAIMER:
The Foundation for End-of-Life Care, Inc. was founded in 1999 as a not for profit charitable organization by Hugh Westbrook & Esther Colliflower who were the founders of Vitas Healthcare Corporation.  Since its inception, The Foundation has been supporting the special needs of hospice patients and their families nationwide, as well as supporting programs that both improve hospice care and raise public awareness of it.
The Foundation has no relationship or association to Vitas Healthcare Corporation or any other hospice, not for profit or for profit.  The Foundation continues to operate as a not for profit Foundation doing business under its legal name(s); Foundation for End-Of-Life Care, Inc., Hospice Foundation for End-Of-Life Care, Inc., Caring Foundations, LLC, & Vitas Hospice Charitable Fund.